Thursday, September 22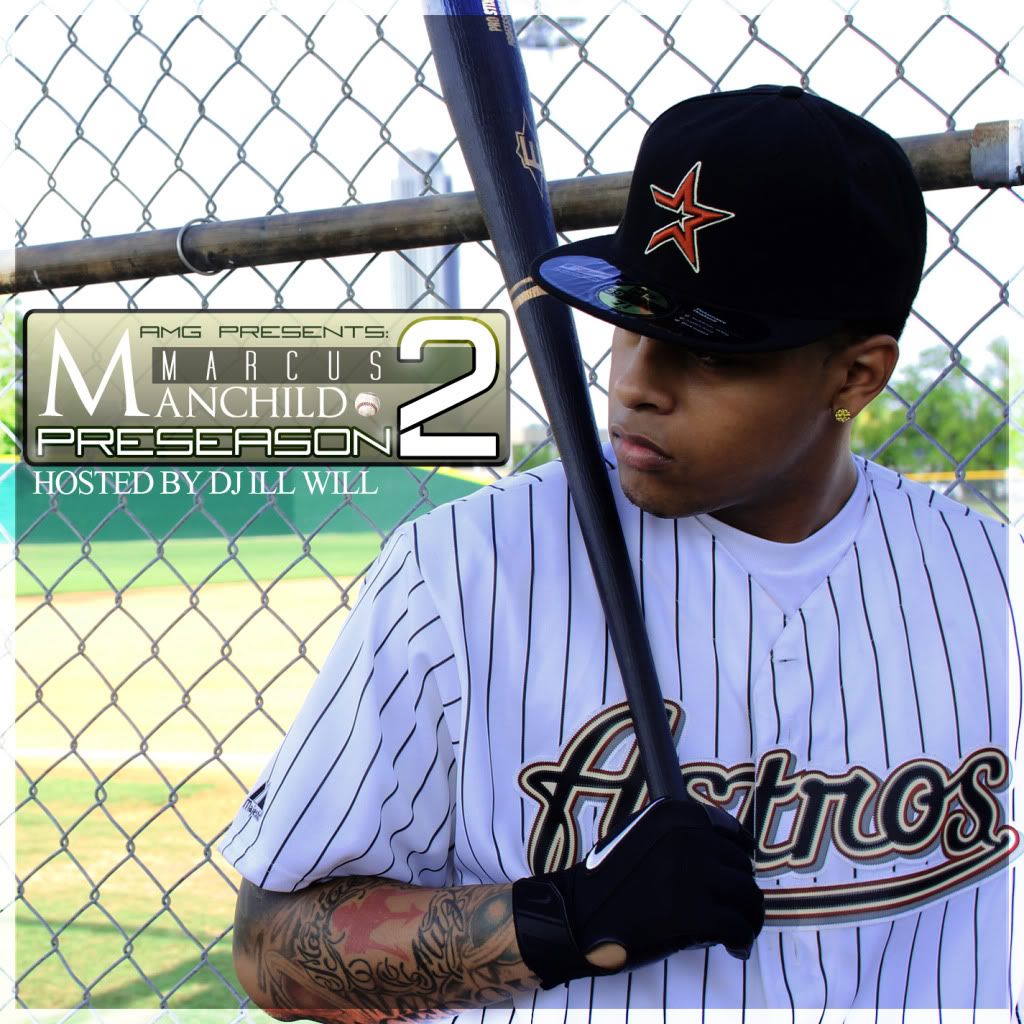 Houston, TX ~ Houston's up-and-comer Marcus Manchild is coming to a town near you soon, courtesy of The Smoker's Club Tour, joining Method Man, Curren$y, BIG K.R.I.T and more. The tour will last a little over a month, hitting 32 cities including Phillie, New York, Toronto, Detroit, Chicago, San Francisco, Houston, Atlanta and D.C. First stop will be Toad's Place in New Haven, CT onOctober 12th. Marcus joins the tour after a week of promotion in his home state, celebrating the drop of his new mixtape, "Preseason 2", hosted by DJ Ill Will and due out September 26th.
The first single off of "Preseason 2" was the Big K.R.I.T. and Travis Porter assisted "A Million" . Next up is "Big Boi Sh*t ft. Killa Kyleon & Bulu." The song was produced by T.A. Marcus Manchild has been a fixture on Houston's new school scene since joining local independent label, AMG (Authentik Music Group),dropping two projects, "The Preseason" and "SPACEDOUT." It was this second project that produced the break-out hit, "Get Off Me",bringing him to the attention of radio. Marcus' music has amassed over a million views on YouTube over the past couple of years, affording him the opportunity to record with a host of household names in rap. Of course, the labels are calling, but AMG doesn't see a 360 deal in Marcus' future. While Marcus may currently be in the preseason of his career, sources indicate that he is destined for nothing less than the majors.
DOWNLOAD LINKS:
"A Million ft. Big K.R.I.T. & Travis Porter" - download
"Big Boi Sh*t ft. Killa Kyleon & Bulu" - download
HOUSTON MIXTAPE PROMO RUN:
9/28 - Scott Gertner's Sports bar
9/29 - Schotzi's Bar (205 University Drive, College Station, TX)
9/30 - Club Eldorado (6035 S. MLK Parkway, Beaumont, TX)
10/1 - SF2 Clothing Store - Meet & Greet Mixer 6-9PM - (7204 Sw Freeway, Houston, TX)